The Reluctant Critic
May 30th, 2008, 1:07 am
I've always wanted to do a movie review column, but who has the time? So instead, I tried to recruit one of my co-workers at the theatre.

JR: You're going to screen "Sex and the City."
Heather: I don't want to see that crap.

This might take a while, so maybe you should read this "Popcorn" comic instead. It's called "Roommates."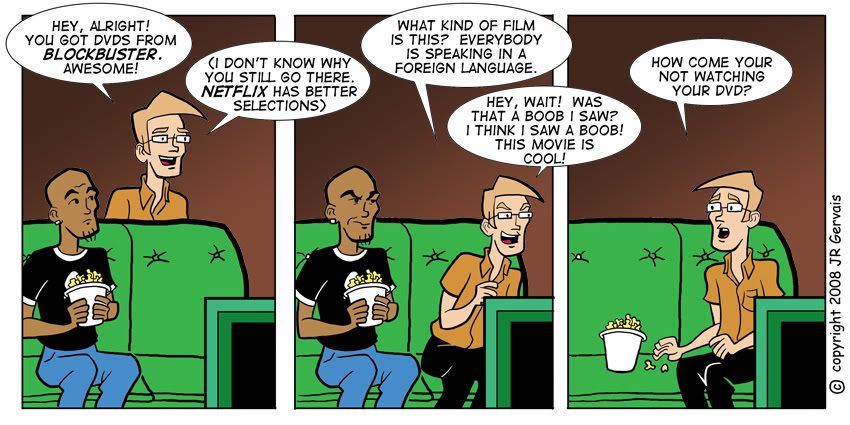 JR