Comic Con '10: Day Four
July 26th, 2010, 10:44 pm
I don't have a lot of pictures for this day, but usually Sundays at Comic Con are pretty chilled.

This was the showroom floor; it might give you an idea of the size of the place (and this is seriously only a fraction of the place).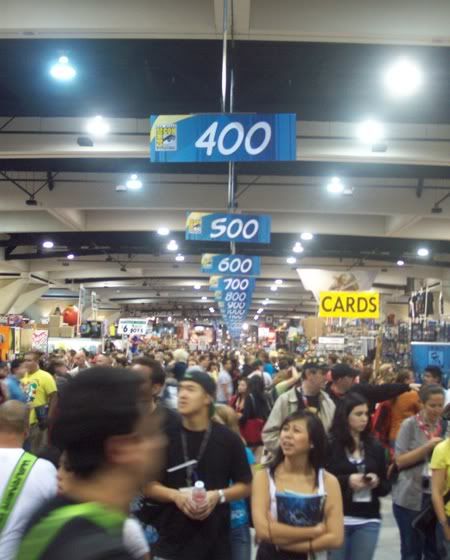 And this is everybody leaving. Bye San Diego; see you next year!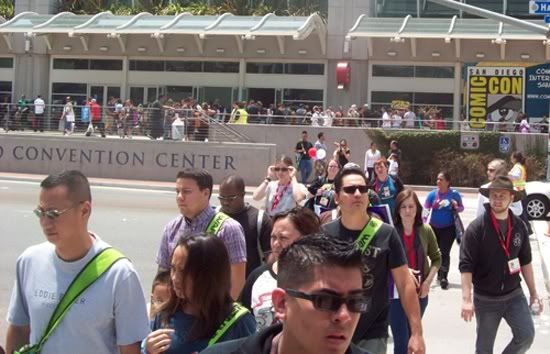 I heard that on Saturday, a dispute broke out in one of the rooms. Somebody wouldn't move, and somebody got a pencil in the eye (must have been a frustrated artist). At a convention this size, I'm surprised that something like this doesn't happen more often; tensions get a little frayed with the hordes of people; I know that I get a little agitated. However, this is out of the norm. Mostly, people at Comic Con are cool with one of another. Comic Con is all about having fun, and the best way to have fun is spending it in excellent company.

And there is no more excellent company then in the presence of fellow nerds.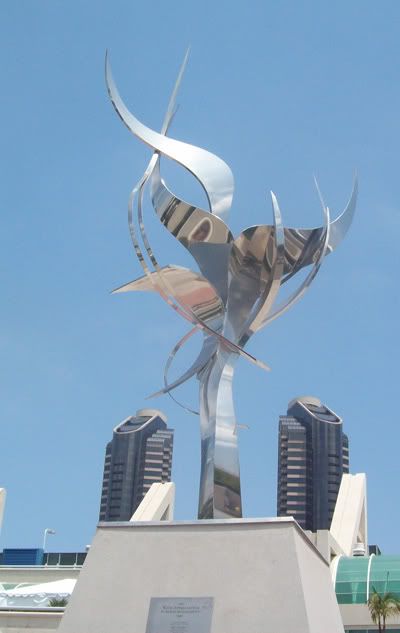 This statue is called the Flame of Friendship.

JR