SDCC 2014: The Rest of the Days...
July 28th, 2014, 10:55 pm
It's Hall H's fault.




I was supposed to update photos and the things that I saw at Comic-Con on Friday, Saturday and Sunday, but I decided to attend Hall H with my friends.

The events that are showcased in this ballroom are widely reported, and are a must-see for many con attendees. However, it only holds 6,500 people and legends have been told of individuals waiting 13 hours to get in... only to be met with abject failure.

My group was determined to not meet with this lack of success. Our original plan was get in line on Saturday at 1AM. We thought this was a good plan. Nonetheless, one of us discovered that hordes of people were already lining up early Friday evening. We began lining up at 6pm on Friday, bypassing food and comfort, so that we could get in to see those Hollywood previews.




There were a lot of strange things that I saw while I was camped out behind the convention center. This isn't usually my scene. I like to avoid crowds, and I like to eat and sleep comfortably. This was the first time I had ever done this at the Con, and I was thinking, as I sat inside that cavernous ballroom that is Hall H, that it was the last time, too.



And then I saw the preview for another Godzilla movie. I am a huge Godzilla fan, in spite of my acknowledgement that most of the films are crap. All the same, the Legend Pictures' Godzilla movie that came out a couple of months ago was a religious experience for me and this news of another film was like Rapture. Besides Godzilla, other famous monsters were said to be in this upcoming movie. Rodan, Mothra, King Ghildorah... I wept with joy.

Everything else was swell inside Hall H, and we devoted over 24 hours for the experience. Afterwards, I didn't have a lot of energy left to post these pictures. So blame Hall H for this late update. Here are the rest of the photos I took at Comic-Con.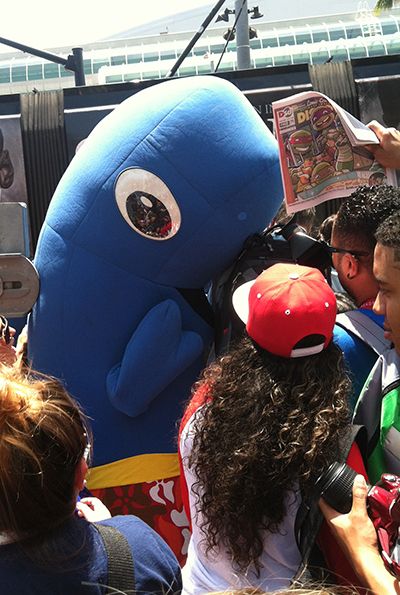 I've been going to the San Diego convention for over twenty years, and I've noticed that cosplay has really changed the convention a lot over the years. Most of the costumes are really great. I think I even saw someone cosplaying Mr Tinkle.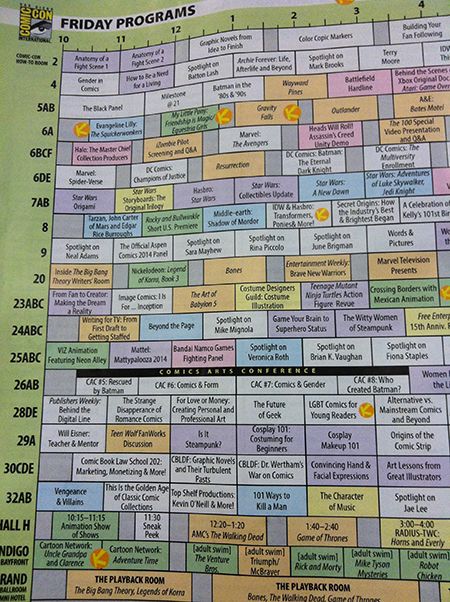 There are lots of activities to do at the convention...




Including zip lining (that's me)!




Unfortunately, all things must come to an end. Time to pack up and go. See you next year, Comic-Con. Stay classy, San Diego.

JR