Design Matters
December 10th, 2014, 7:47 pm
God help me, but I think I'm becoming a cynic.

I heard the other night that a lot of NBA players were wearing pregame, warm-up tshirts bearing the phrase "I can't breathe." The sentence is a reference to the final words of Eric Garner, uttered before he died from an illegal chokehold applied to him by a police officer in New York. This event, along with the murder of Michael Brown in Ferguson, MO, has gotten a lot of people angry... and rightly so.

Going back to those NBA players wearing the "I Can't Breathe" shirts, I heard on the radio all this negative feedback.

I didn't understand it.

The players are making a statement. They're putting the spotlight on lost lives, on the heartbreak of shattered families and on public policies that need to be changed.

And then I saw the shirts.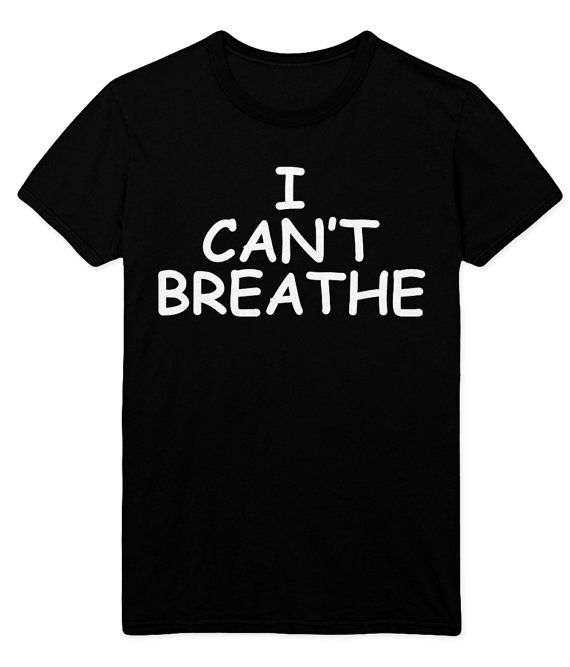 Black shirt with white letters... in a horrific Comic Sans font.

I don't want to sound like I'm missing the point. I get it. And I know that whatever some people's objections are to these shirts, it's probably not because of the typeface.

Since Comic Sans was bundled with every home computer ever made, that meant that it was the choice of lots of non-professional designers when they needed something that looked hand-drawn or a little bit jokey.

Still, why the hell would you put something like that on something as serious as a last man's dying words? Any one of the thousands of other fonts in the world would have been more appropriate.

Sadly, after looking at other designs that I saw online, I don't think any thought went into the production of some of these shirts. The impression that I got was that these shirts were rushed, so that the makers could make a quick buck. Matters of design were not given much consideration. Even correct spelling was considered inessential (see photo below).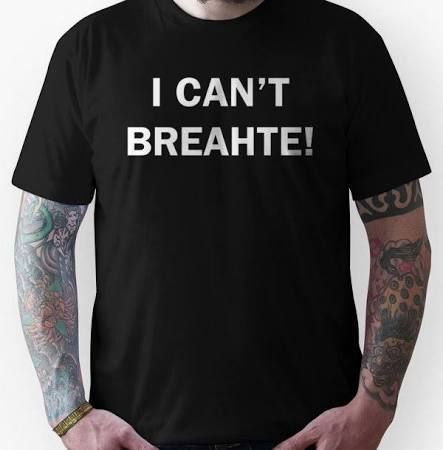 I think design matters. Design helps make the world a better place. Design clarifies our communications to the world. To live in a better world and to be understood: isn't that what we all really want?

Some blog online said people like me are idiotic hipsters, and maybe I am. But, at least, I can spell correctly.

Usually.

JR