The Nine Most Kickass Kaiju of All Time
April 26th, 2015, 8:39 pm
Giant monsters are awesome!

They're unstoppable forces of nature with badass behavioral problems, and even though they cause extensive real estate damage, we can't get enough of their kaiju goodness.

I'm going to countdown the nine baddest, giant monsters of all time. There won't be any wimpy-ass Mothras or Gappas on this list. We're only going to talk about the cool kaiju.

Sorry, Mothra; go home. Nobody likes you.

THE RUNNER-UPS

First off, why nine? Why not an even ten?

Because I couldn't decide between Guiron and Legion. Both were monsters that Gamera fought, and both were pretty peachy. Guiron looked like a giant knife, and came complete with throwing stars; he was, like, a giant monster ninja and we all know ninjas are primo. Legion was one of those bug monsters, like Giger's Alien, only bigger and possibly badder; no amount of roach spray was going to get rid of this sucker.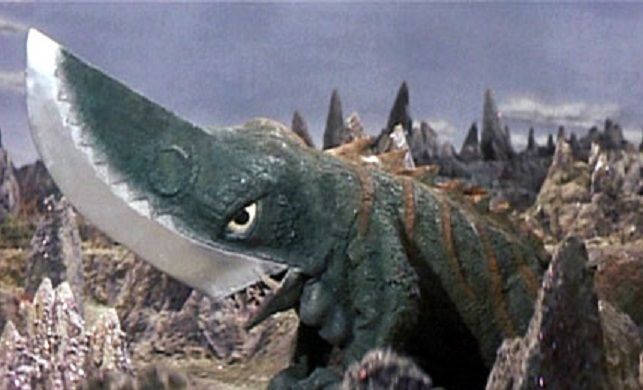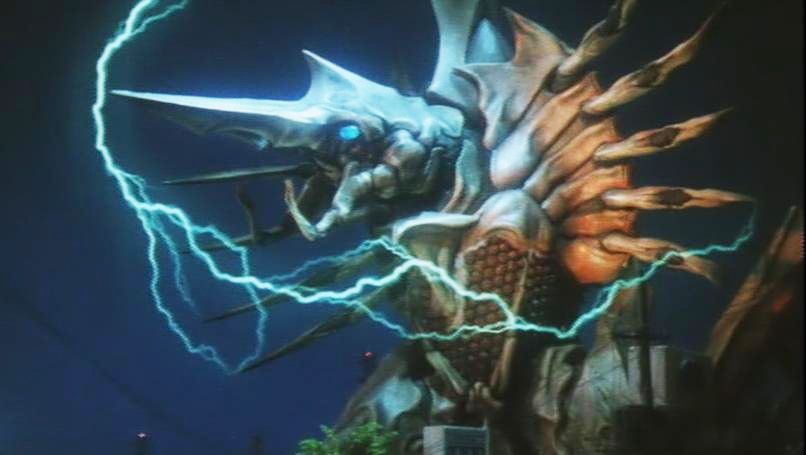 NUMBER NINE: THE GARGANTUAS

Okay, so there's two monsters instead of one in this spot. But "War of the Gargantuas" is one of the best monster movies of all time. It pits sibling, hairy behemoths against one another throughout Tokyo and its neighboring countryside. The brown one, named Sanda, is mild-mannered, and loves humans; the green one, Gaira, loves humans, too; he loves to munch on them! At one point during the movie, Gaira tries to eat a female lounge singer performing a song called, "The Words Get Stuck in My Throat." Word of advice if you're a giant monster. Chew before swallowing, okay?




NUMBER EIGHT: HEDORAH (THE SMOG MONSTER)

Hedorah made its first appearance in "Godzilla vs the Smog Monster," a movie that has gotten a bad rap over the years. The movie, while a lot like a bad acid trip of some old hippy, throws the spotlight on man's brazen pollution of the environment. Hedorah, who has the most hateful-looking eyes of any monster ever, was the living personification of this abuse. Through the monster's many metamorphoses, from a tadpole to a flying saucer-type of thing, Hedorah more than gave Godzilla a run for his money. And any monster that can nearly kick Godzilla's ass, has gotta be kickass.




NUMBER SEVEN: DAIMAJIN

Talk about hateful. Set in medieval Japan, Daimajin was a vengeful spirit trapped inside a stone statue. He would sometimes go around unleashing his wrath on evil warlords, and impaling them with giant wooden spikes. Daimajin had a face even a mother wouldn't love.




NUMBER SIX: RODAN

Rodan doesn't have any special powers. He doesn't have fiery breath, and he can't fire any spiky objects at anyone. Regardless of those drawbacks, he is still one of coolest kaijus around. When he's not being Godzilla's tag team partner, Rodan is destroying cities around the world at supersonic speed. From Manila to Moscow, Rodan was a jet-setting kaiju.




NUMBER FIVE: KING KONG

King Kong predates the term "kaiju," and, according to some, is technically more of a monster-on-the-loose creature (kaiju are supposed to be more forces-of-nature type creatures). But seriously, none of the other monsters on this list would ever have been created, if not for Kong. Plus, Peter Jackson's "King Kong" (2005) was friggin' awesome! It wasn't just a great monster movie, but it was an incredible film. Dare I say, it didn't monkey around (cue the Dr. Evil laugh).




NUMBER FOUR: MECHAGODZILLA

Seriously, Mechagodzilla will kick your ass. Godzilla's mechanical doppelganger is an arsenal of deadly weaponry. He's got everything from missiles, eye lasers, electric swords and deadly masers to a space titanium alloy hide. Whether he is controlled by malevolent aliens, evil scientists or the ghost of another kaiju, you're going to need more than a can opener to stop Mechagodzilla.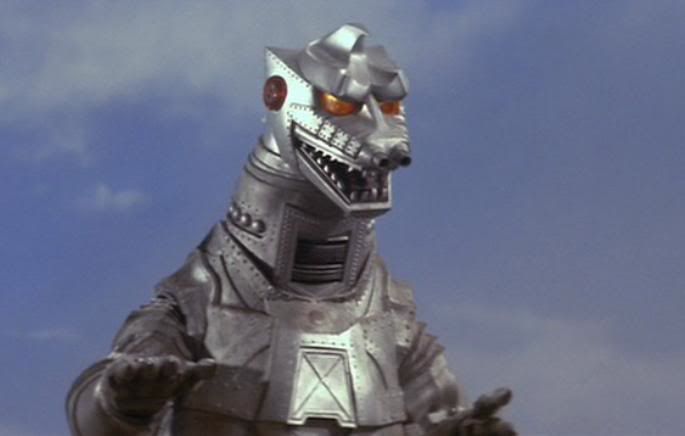 NUMBER THREE: KING GHIDORAH

Considered Godzilla's arch-nemesis, Ghidorah is probably the coolest looking monster on this list. He is an enormous, three-headed, flying space dragon with golden scales, and fires "gravity beams" (whatever those are). If he were in a video game, Ghildorah would be the super boss. In "Destroy All Monsters," it took half a dozen other monsters to beat him. If that isn't tough, what is?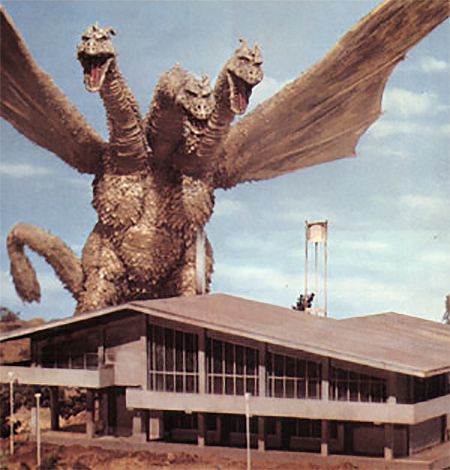 NUMBER TWO: GAMERA

The Gamera movies from the Showa-era (basically, the 1960s and 70s) were fun adventures where little kids would cheer Gamera on as he beat up the bad guys. Those films alone would have probably gotten him on this list. But the three Gamera movies from the 1990s, the Gamera trilogy, were the pinnacle of the genre. Gamera was the so-called "Guardian of the Universe," and he would protect our world from forces that threaten it. However, protecting the world, doesn't necessarily mean protecting mankind. Gamera is most definitely a badass. Nonetheless, he is still not number one.




NUMBER ONE: GODZILLA

Not a surprise. Godzilla is the baddest, coolest movie monster of all time. Godzilla has been in thirty films and counting. He is an icon, both a savior and destroyer of worlds and the undisputed king of the kaijus!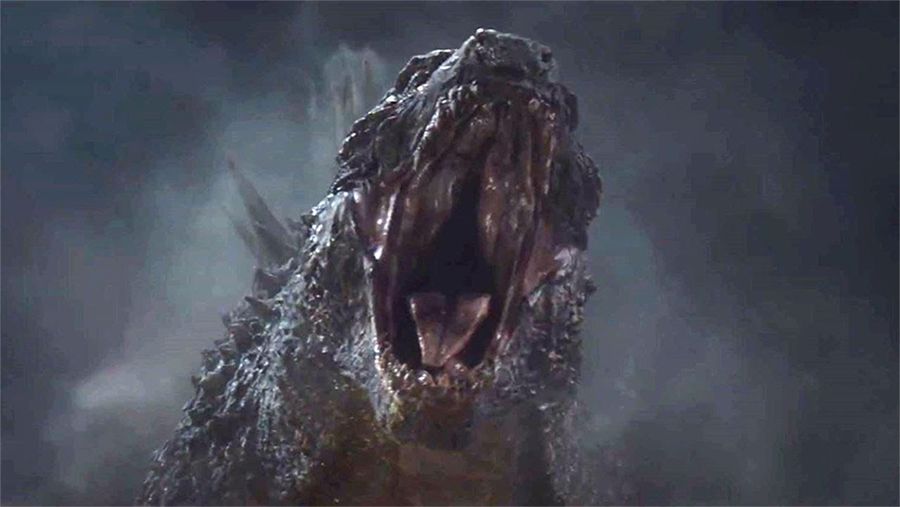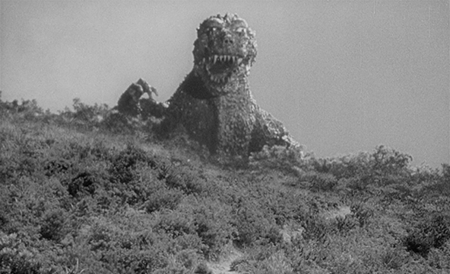 And there's the list. Feel free to disagree with me, and make your own list. Just be aware, if you put any other monster, other than Godzilla, as number one, you are wrong.

JR (a true Godzilla enthusiast)