GRASP Comic Expo
July 3rd, 2015, 9:29 pm
One day, my friend, who I've known since a Clinton was in the White House, says to me that I'm doing a convention in Grand Rapids, MI.

My friend is the manager representative at conventions for celebrities like Billy Dee Williams and Doug Jones. He also represents comic book artist legend, Mike Grell.

And he represents me... even though I've never done a convention for him.

Anyway, he says to me that I'm doing a convention but I tell him "I don't want to." He says I'm doing it anyway. I said "you can't make me," and he says that he can because he has indiscreet photos of me from a Christmas party several years ago. Never get drunk and start a kissing contest unless you want to be blackmailed by your friends for the rest of your life.




So I found myself at the GRASP Comic Expo in late June signing prints and doing free drawings for everybody and anybody who got sucked into the gravitational pull of my table. Not only did I draw on real paper for the first time in years, but also I drew characters that I've never drawn before. At one point, I even had to draw a unicorn.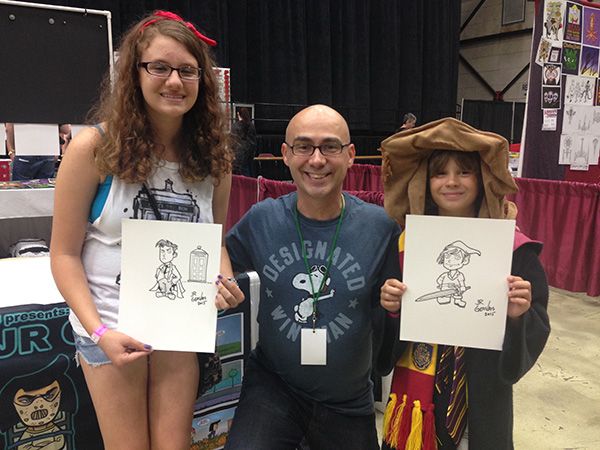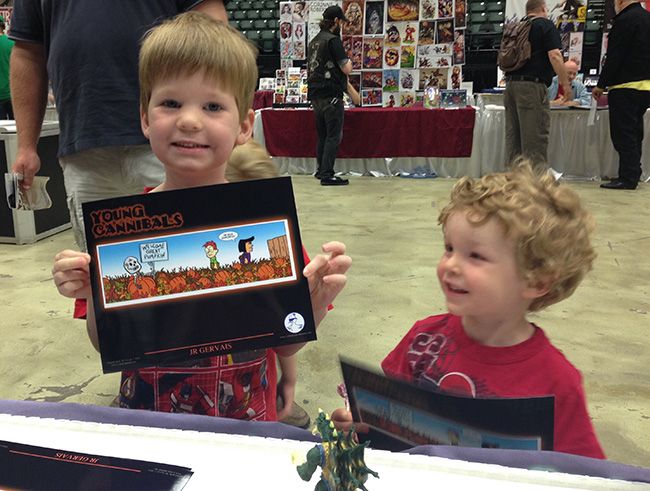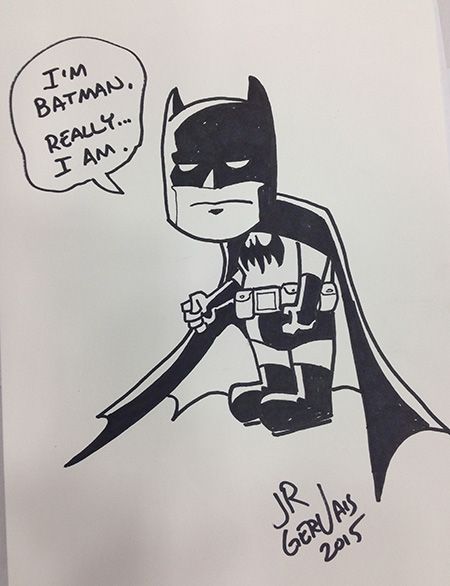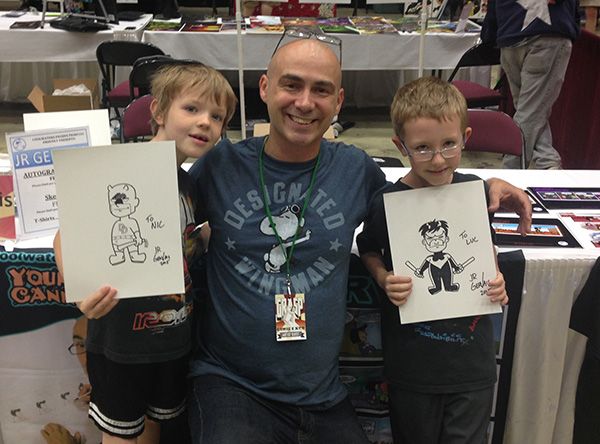 In addition, I also gave a small presentation on how to make webcomics. I shared all my years of experience with a roomful of individuals who likewise wanted to sacrifice their social life, friends and family to express themselves through webcomics. I don't think I scared a single one of them away no matter what I said.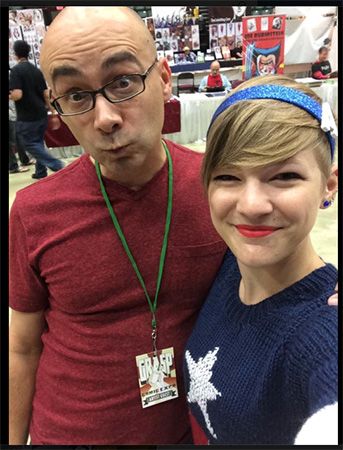 It was a barrel-full of fun, and I got to talk to a lot of cool people and fellow creators. It was a memorable experience, and if the promoters decide to do the show again next year, I won't have to be blackmailed into going.

JR