The Best Comic Book Covers... Ever!
March 13th, 2016, 5:06 pm
Okay, maybe the title is a little over the top.
I don't know if these are the best comic book covers of all time, but they are the ones that stood out the most for me throughout my life. If you have opinions different from mine... well, you write your own blog. I promise that I'll read it.
Before I go down the list, what exactly constitutes a noteworthy cover? Lots of elements go into an interesting comic book cover. There were lots of great comic book artists that were not great cover artists, and lots of cover artists that were failures at the interiors. Good design, composition and drawing skills go into a fine cover.
In the past, it was easier to spot the truly memorable comic book covers because nothing else on the stands even remotely resembled them. Nowadays, there are lots and lots of exceptional covers by artists that are phenomenal. It's actually kinda hard to point out just one cover because they're all so good.
Anyways, in no particular order, here are my ten favorite comic book covers.
Famous Funnies #213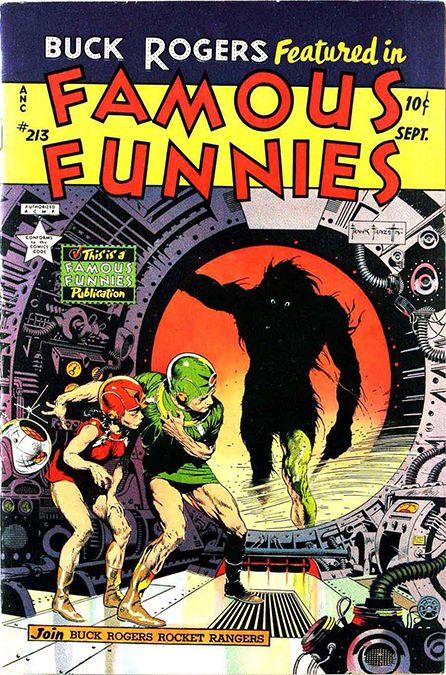 I saw this cover years ago inside a magazine talking about older comics. This comic was published way before my time, but, man, I would snag it up right away! I have no idea what the inside story was about, but this cover said everything you would need to know.
Turned out that this amazing cover was illustrated by
Frank Frazetta.
This work here foreshadowed many of the themes that Frazetta would revisit later in his breathtaking sword 'n sorcery paintings.
Uncanny X-Men #136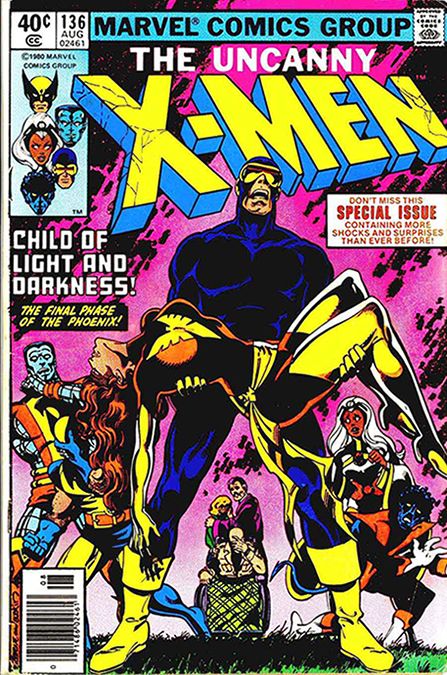 This was the comic that hooked me on the X-Men. This issue was towards the end of the now-famous
Dark Phoenix Saga.
I really had no idea what was going on with the story, but I was mesmerized by the action, drama and storytelling.
This is the power of a great cover. It'll get you to open up a book you would have no intention of doing otherwise.
This cover was penciled by
John Byrne
(and inked by Terry Austin). Not sure if Byrne copied this cover from anywhere else, but countless covers have definitely been inspired by this one.
Moon Knight #23, vol. 1
This was one of the first direct-market comics. This was only a precursor of what artist
Bill Sienkiewicz
was capable of doing. The mood, the texture, the stark black & white image. This definitely stood out from everything else in the early 1980's.
Foxhole #1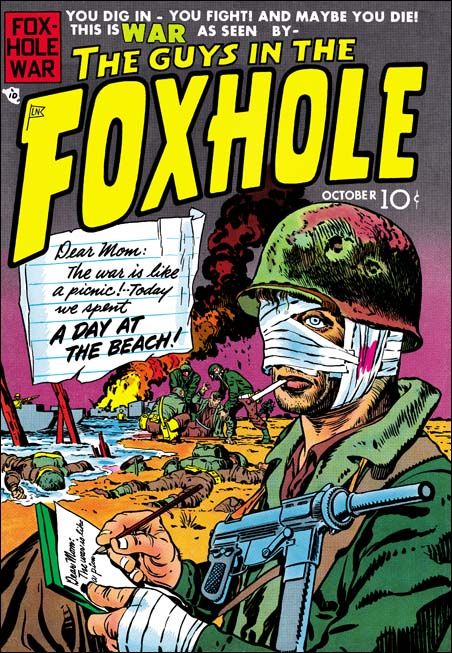 It might be blasphemous to say, but I don't think
Jack Kirby
was necessarily a great cover artist. He drew lots of iconic covers, no doubt... but those were probably because of something important that happened inside the comic itself.
Not many of his covers stand out on their own, but this one is definitely striking. The soldier's one eye would captivate you from a thousand yards away.
Strange Adventures #207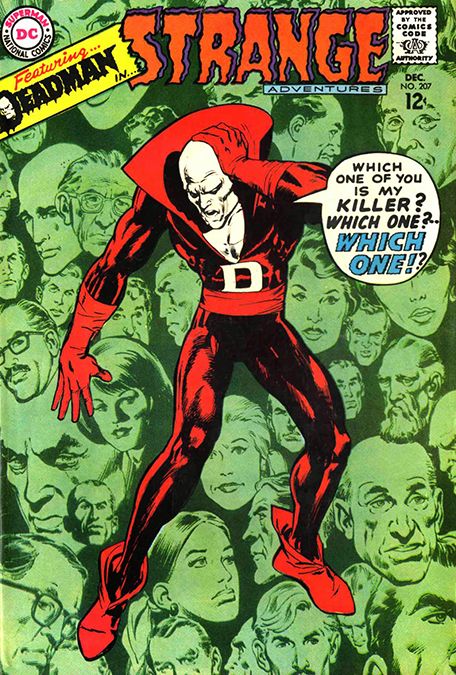 Word balloons on covers were gimmicks that publishers used so much in the past that it's super hokey to a lot of readers now. But it works on this cover. It sets up an intriguing mystery that sucks you inside.
Plus, it doesn't hurt that it was drawn by
Neal Adams.
Nick Fury, Agent of SHIELD #7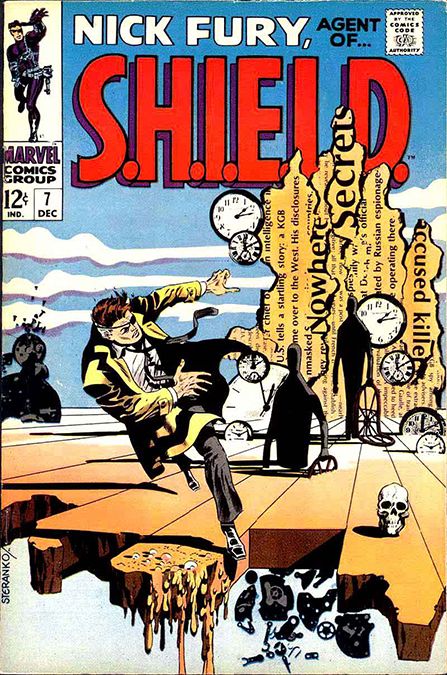 Along with Adams,
Jim Steranko
revolutionized art in comics back in the 1960's. He brought aspects of design that comics had never seen before. Steranko's work was even influenced by gallery art styles like surrealism, pop and op.
The Killing Joke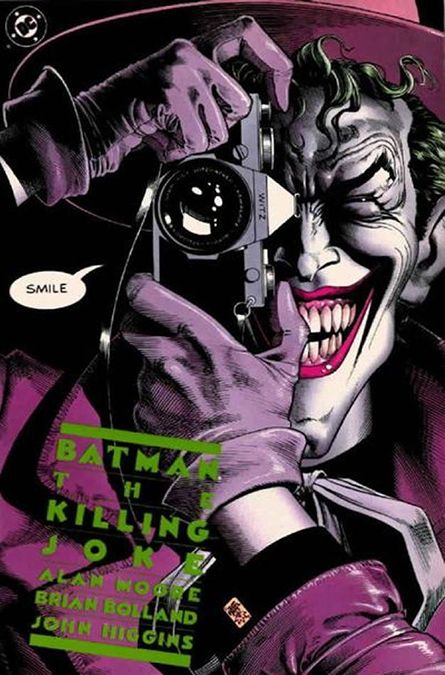 In the mid-1980's, comic books took a turn down the dark side. Books were tough and gritty and twisted. None more twisted than Alan Moore's "The Killing Joke."
The cover by artist
Brian Bolland
is a compositional masterpiece. Everything, from the word balloon to the title blurb, points to the Joker's camera. "What is he taking a picture of," you may have asked? You had to look inside to find out.
Of course, due to DC's retconning their entire universe, this story doesn't exist anymore.
Man-Thing #1, vol 1
I stumbled across this comic while I was rummaging through a used comic book bin. Since it was sealed in a mylar bag and board, I couldn't look inside but I knew I wanted it. I was 12 or 13 at the time, and the price tag was more money than what my parents gave me in an allowance. For three weeks, I saved my nickels and dimes until I could afford to make the purchase.
This atmospheric cover, by
Frank Brunner,
almost made up for the mediocre artwork inside.
Crime Suspenstories #16
Holy Crap! No wonder EC Comics got themselves banned! I mean, dude... this cover is intense! Art by
Johnny Craig.
Mad #1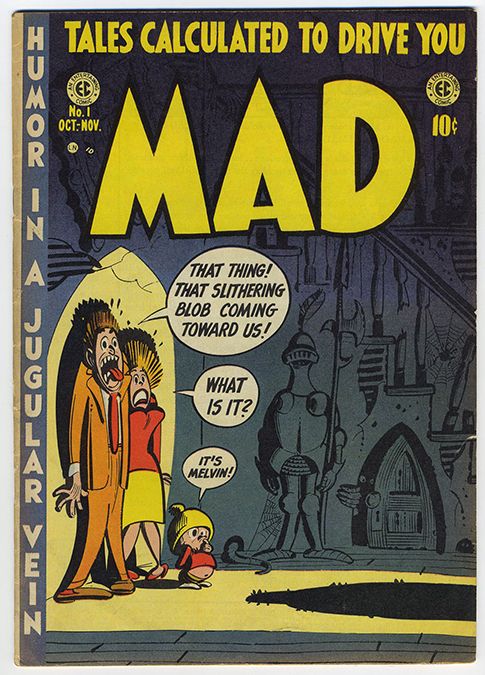 Speaking of EC, this is one of the most iconic covers ever. The cover to the first issue of "Mad" is not only clever and funny, but it makes great use of color to emphasize the unique art style of
Harvey Kurtzman.
So, those are the top ten most memorable covers to me. But before you click away or leave me a despairing comment, here is an honorable mention to this line up of covers.
Action Comics #434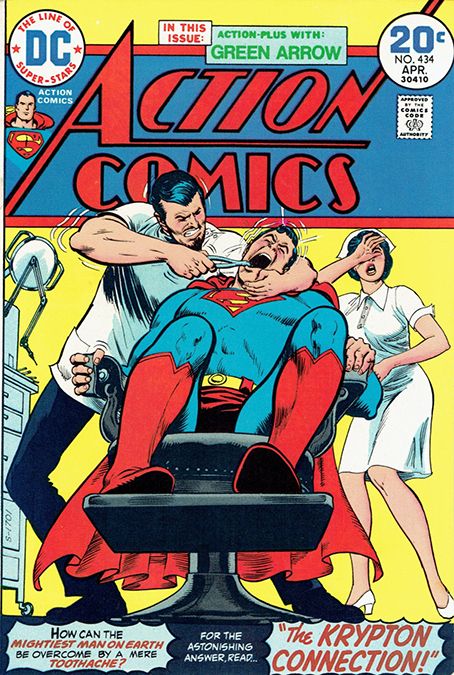 I think
Nick Cardy
was the artist here. Looks like Superman is like everybody else when it comes to the dentist's chair. The dental assistant looks like she's about to faint... probably in embarrassment for poor ol' Superman.
I had never seen this cover before a few days ago, but seeing it encouraged me to write this piece. Which goes to show that a memorable comic book cover does more than just sell a book. It can also become a source of inspiration to cartoonists for years.
So blame DC and the artist if you don't like this article.
JR